Transforming raw data into useful information can be tedious, time-consuming and costly. With proprietary White Feather Software data crunching tools, we can make such transformations painless and quick.
Making a diff…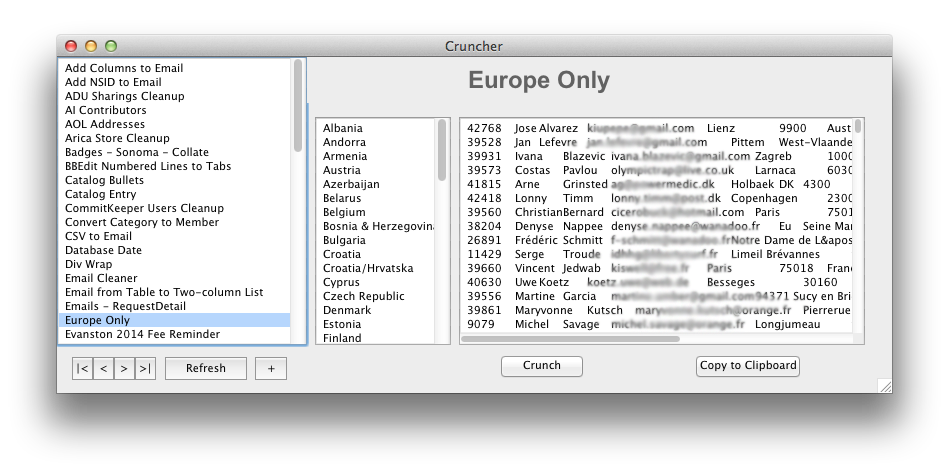 A UK non-profit had a list of thousands of people around the world, and wanted a list of only those who reside in Europe. In a few minutes, we wrote a scraper that did the extraction in seconds.
---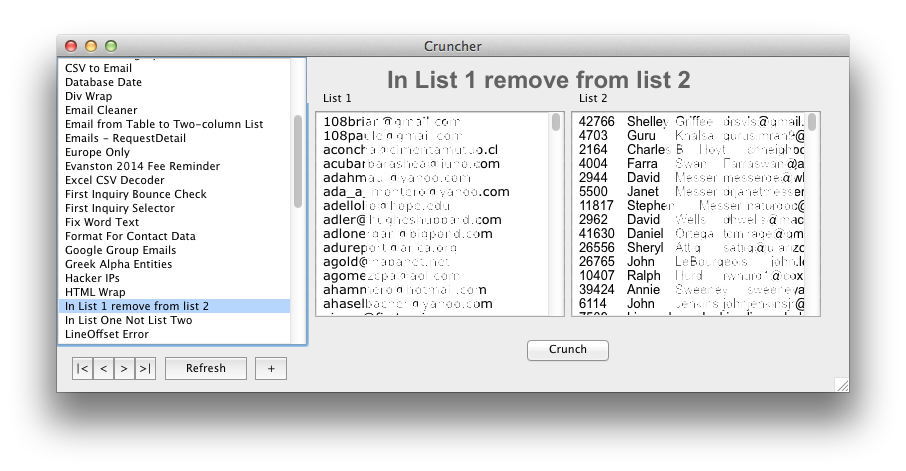 Another non-profit here in the USA had a list of several hundred members and needed to send a letter to everyone who was not already in another list of email addresses.
---
Get your data crunched…
Request tracking
powered by


Issue tracking
powered by